Changing the iOS Language Settings on an iPhone 6s
January 16, 2019
This is an instructional guide for changing the language in iOS Phone Settings, iCloud Settings, Google Cloud Account and Search Settings on Google. It is a navigational supporting article for Query Language, Phone Language & Physical Location Article from the The Entity & Language Series by Denica Masby and Cindy Krum.
How to change the Language on iPhone 6s
Open Settings from your Home Screen.

Select 'General'.

Navigate to 'Languages & Region' and click it.

Click on 'iPhone Languages'.

In the Search Bar type the language you would like to add

Confirm your selection by clicking on 'Change to [Language]'.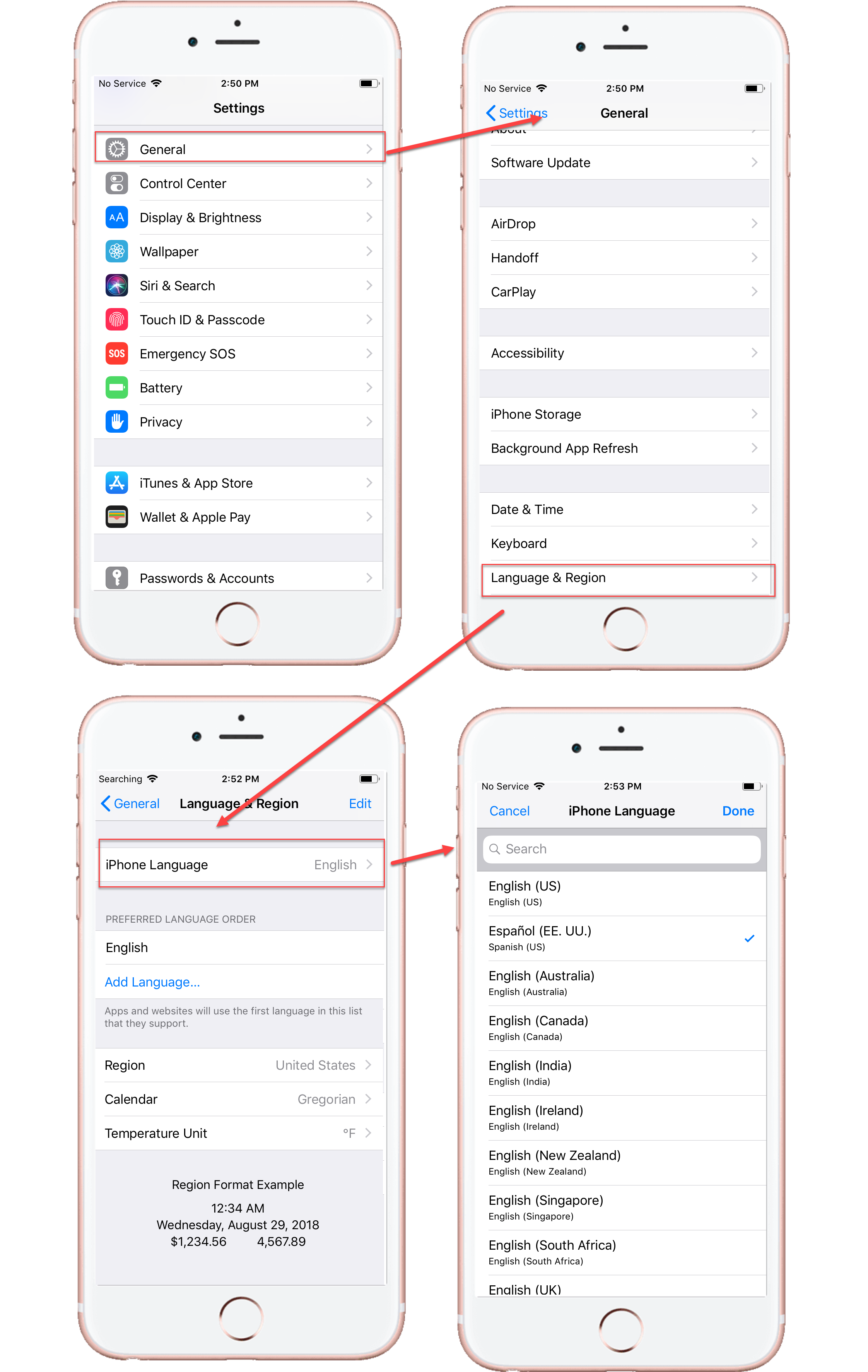 How to change the Language of your iCloud Account
Type appleid.apple.com in your browser.

Login to your iCloud Account.

Select 'Account' Settings.

Click on  'Language'.

From the drop menu select the language you would like to add.

To confirm click on 'Done'.
NOTE: We noticed that when accessing on a phone, the phone settings language had a priority over the iCloud Language.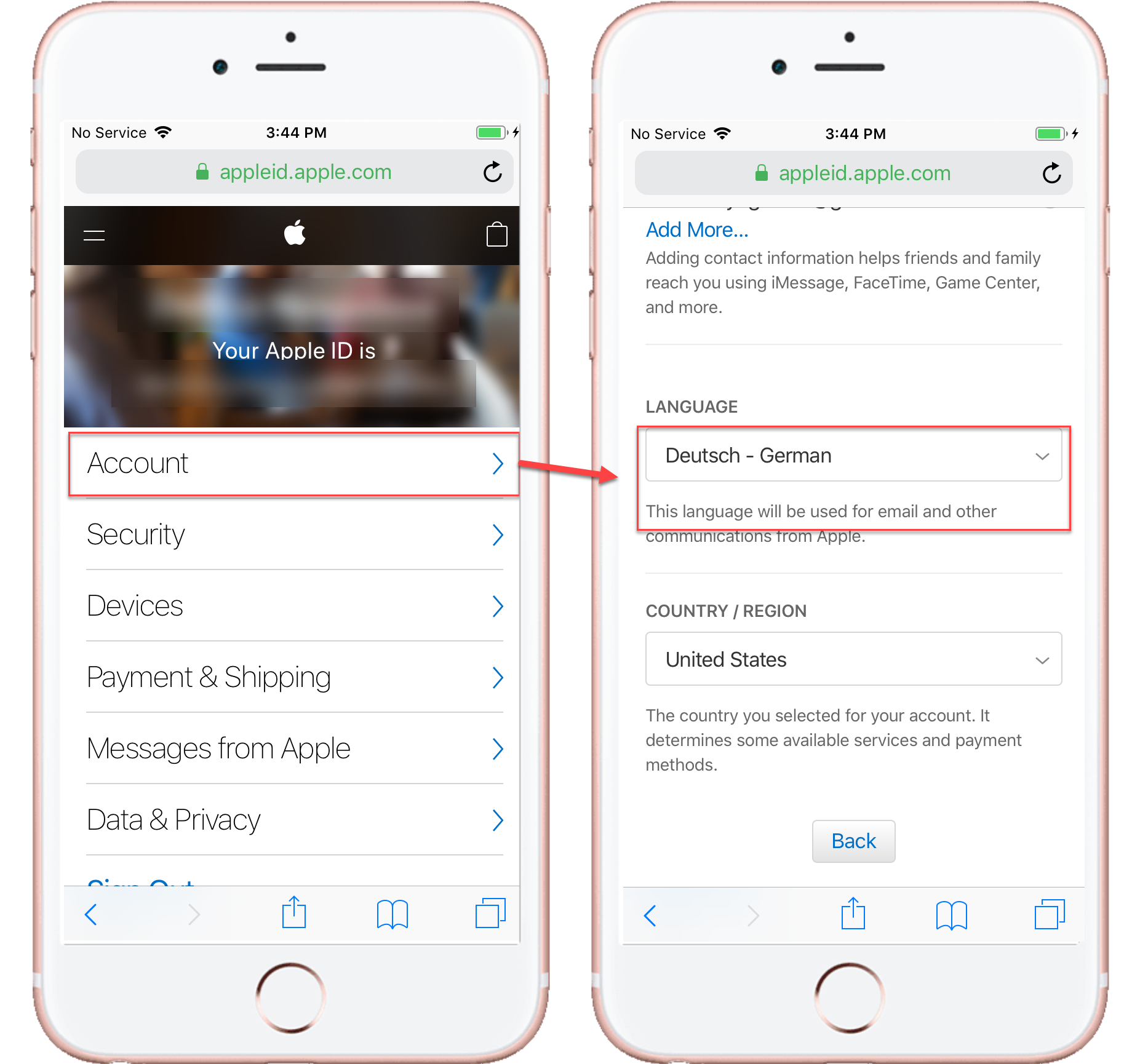 Changing Google Cloud Account Language and Search Language in Google Chrome is the same as Android. You can find detailed guide in article Android Language Settings on Pixel 3/3XL.