MobileMoxie takes your SEO attribution to the next level with high-precision tools.
Automatically track your most important search results, landing pages and mobile applications with 50+ devices, geo-precision, and unique insights you won't find anywhere else.
Know How Your Brand is Performing Inside and Out
With our three Datalyzer Tools, your team will feel safe knowing that the MobileMoxie tools are automatically archiving important marketing data like your most important search results, landing pages, and apps.
Our Datalyzer tools are built for small business and enterprise-scale commercial applications. The SERP Datalyzer offers next-level SEO data on your Google rankings, with automatic screenshots and parsed SERP archiving.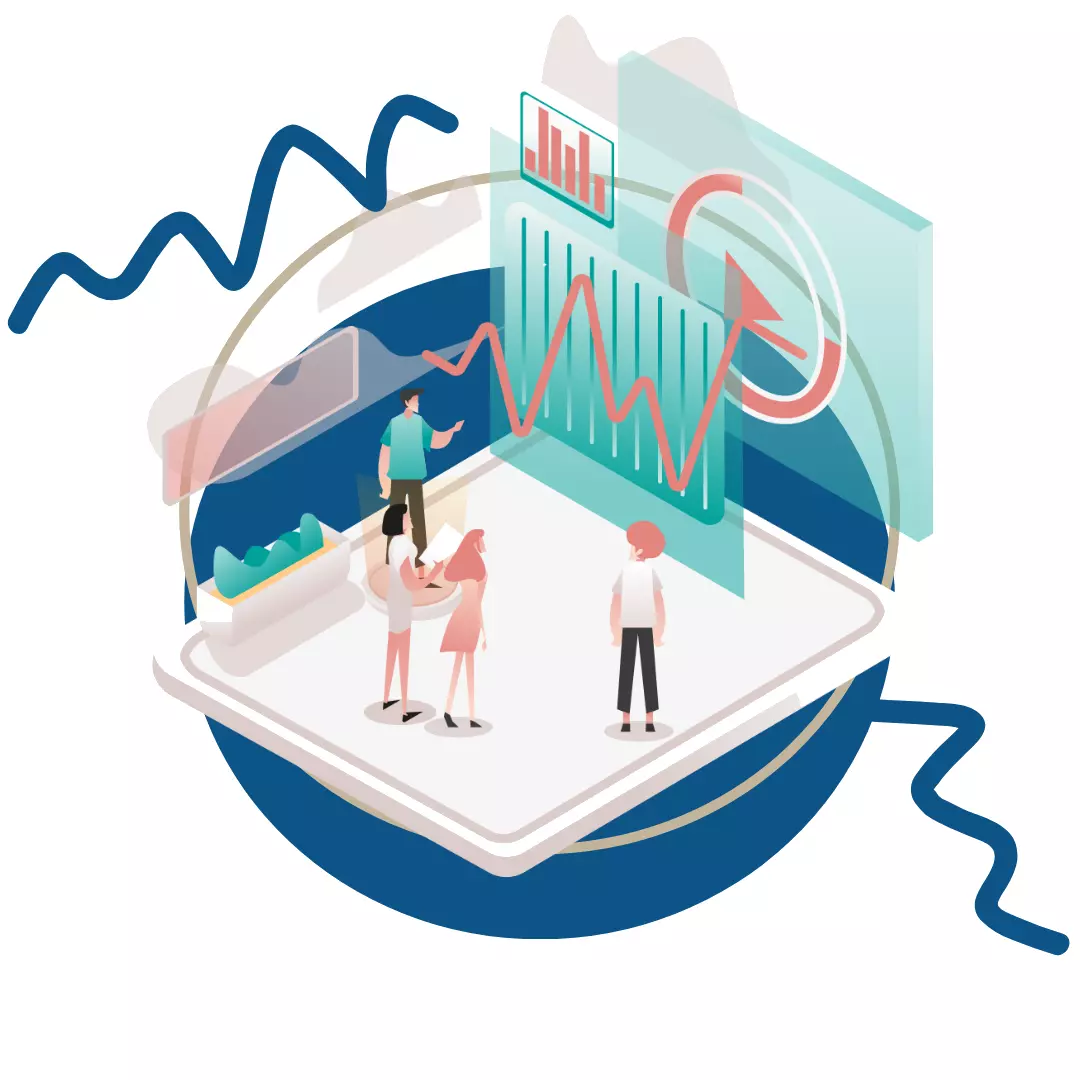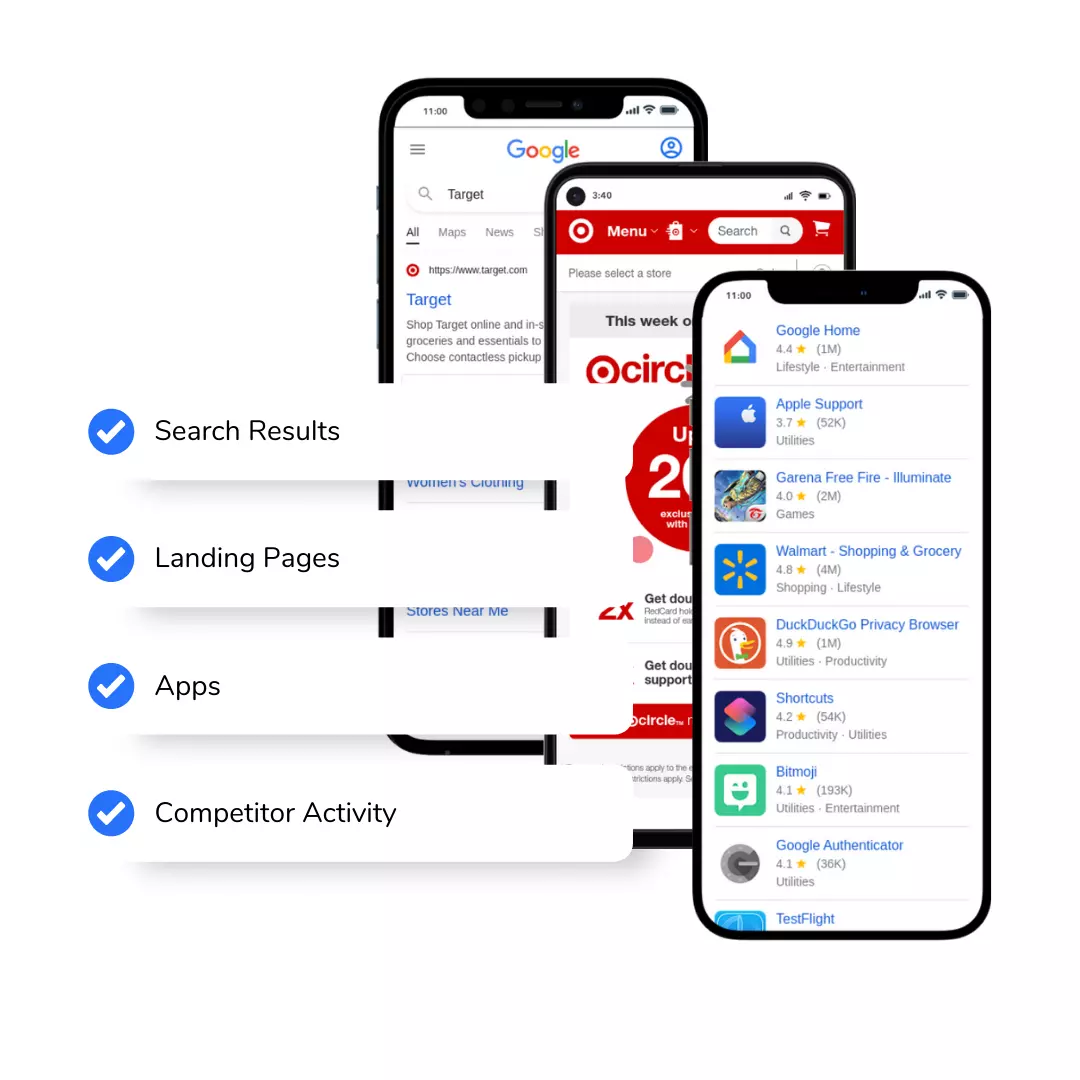 Track Your Brand Across 50+ Mobile Phones and Desktop Devices
Understanding how you're seen has never been easier. Automatically track & archive search results, landing pages, and more on 50+ devices including desktop and mobile.
Search results, app store rankings, and landing pages all change dramatically depending on the devices used – so why not know what's changing? Set-and-forget automatic tracking within the MobileMoxie Datalyzer tools for a 360 overview of how your brand appears across device types.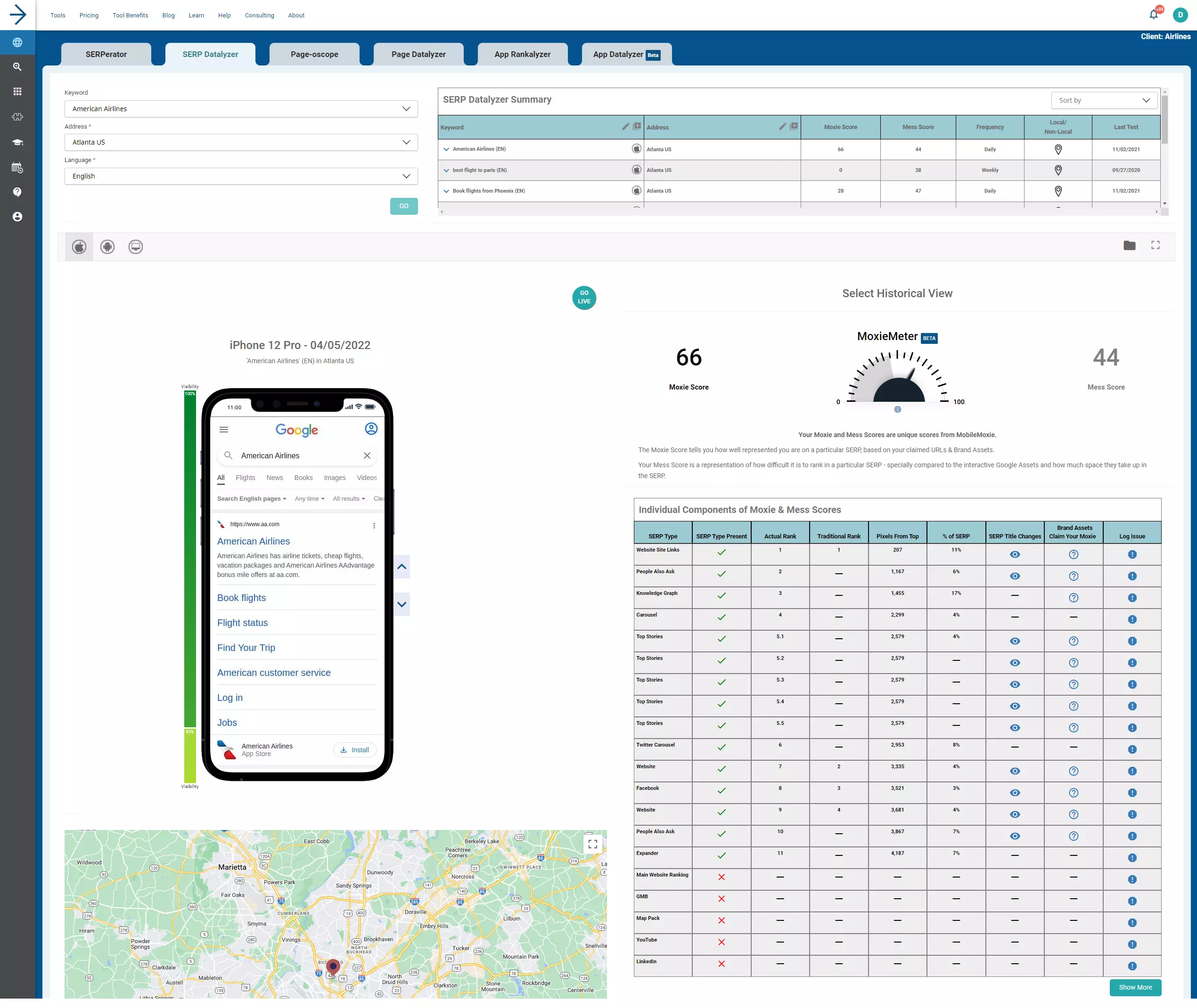 Remember, more than 50% of Google searches are now mobile, but most SERP checkers still focus on desktop instead of mobile – despite Google's launch of Mobile-First Indexing. The MobileMoxie SERPerator is here to solve that problem! It tests and records mobile search results in a method that allows all the same information to be passed to Google that a real phone would – This means that, unlike other SEO tools, SERP tests are location and language-specific. They are also not aggregated or averaged – they are real records of real search results – what a concept!
Our mobile search simulator parses whatever Google search results you check, to provide details about your company or brand's prevalence in organic mobile search results, ads & hosted inclusions. You can set the SERP checker to archive visual and numeric records of any particular SERP you want to test on a daily, weekly, or monthly basis. It also provides the numeric 'Traditional Ranking' & 'Actual Ranking' of everything in a search result, along with the 'Pixel Height' and 'Percent of Page,' to help you evaluate the visibility of an aspect of a Google search result over time. Beyond that, MobileMoxie subscribers get access to the MoxieMeter which provides a Moxie Score and Mess Scores which summarize your brand's presence in a particular Google SERP and also compares it to the competitive risk and competitiveness in that particular search result. We tell you not only how you are doing in a mobile search result, but how hard it is to rank in that search result in the first place.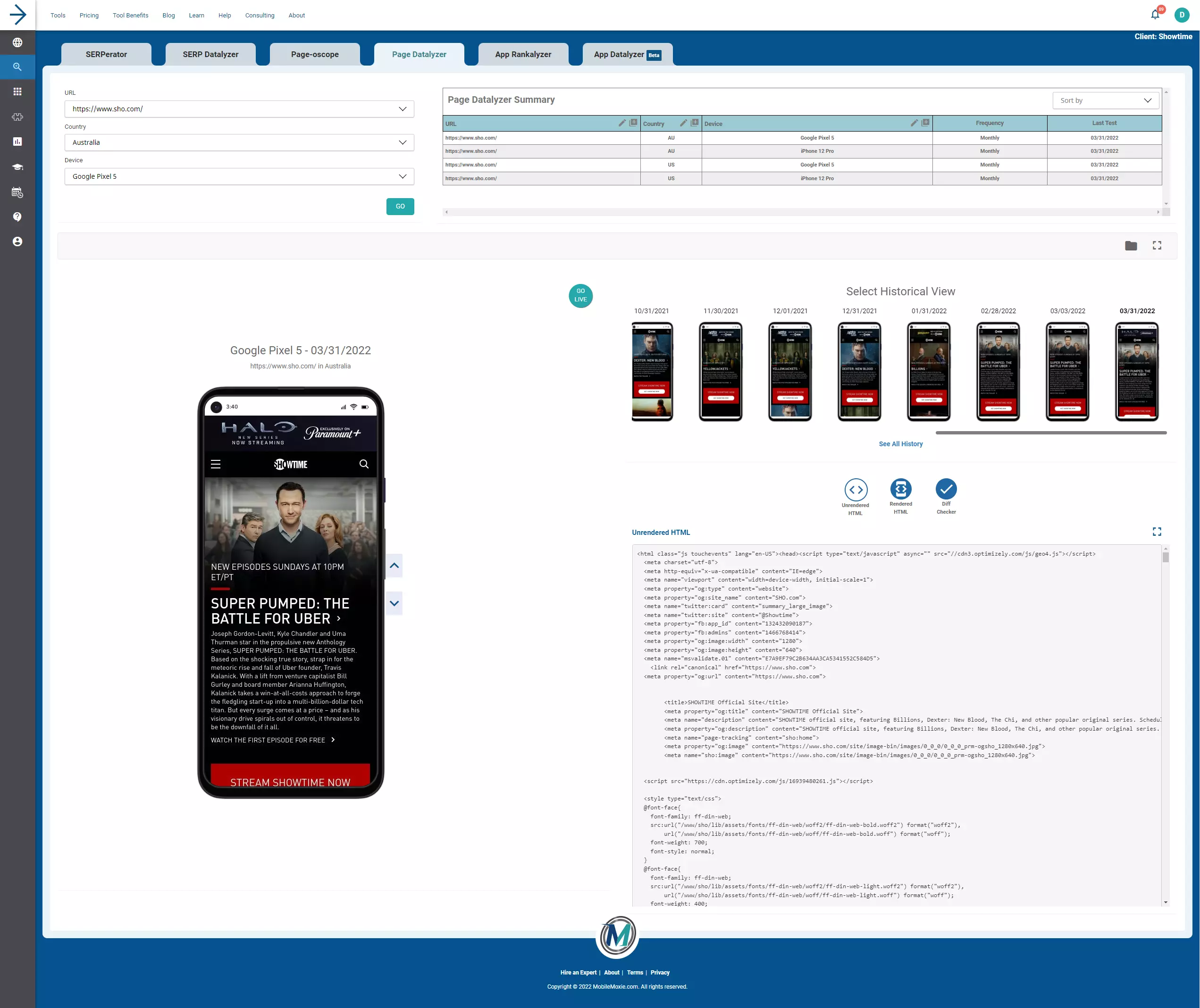 The Page-oscope captures full-length mobile screenshots of any URL – Great for testing mobile landing pages or tracking changes to a Google My Business (GMB) landing page, or even a specific Knowledge Graph entry. You can set the tool to check on whatever mobile view you want, on a daily, weekly, or monthly basis on any phone you want, from any country you want – since things sometimes change from one place to another.The Page-oscope will also capture details about HTML metadata and Schema code that are present on the mobile version of the page so that these can be tracked and compared over time.
MobileMoxie subscribers can also use the Live-testing view of the Page-oscope check on calls-to-action, errors, and other functionality in the mobile website view. Our fully-interactive mobile phone emulators let you click and interact with your site, all the way through to a conversion completion. For each test, the phone emulator (we call it the Page-oscope) will also return details about executed and unexecuted source code along with a 'Diff Checker' that compares two data sets; this is great for troubleshooting tricky SEO problems related to JavaScript, indexing and Responsive Design. There is no longer a need for your developers, PPCs, or CRO's to amass a pile of testing devices for mobile; our tools have you covered, and even make it easy to get screenshots into a presentation, email, or support ticket. You are welcome!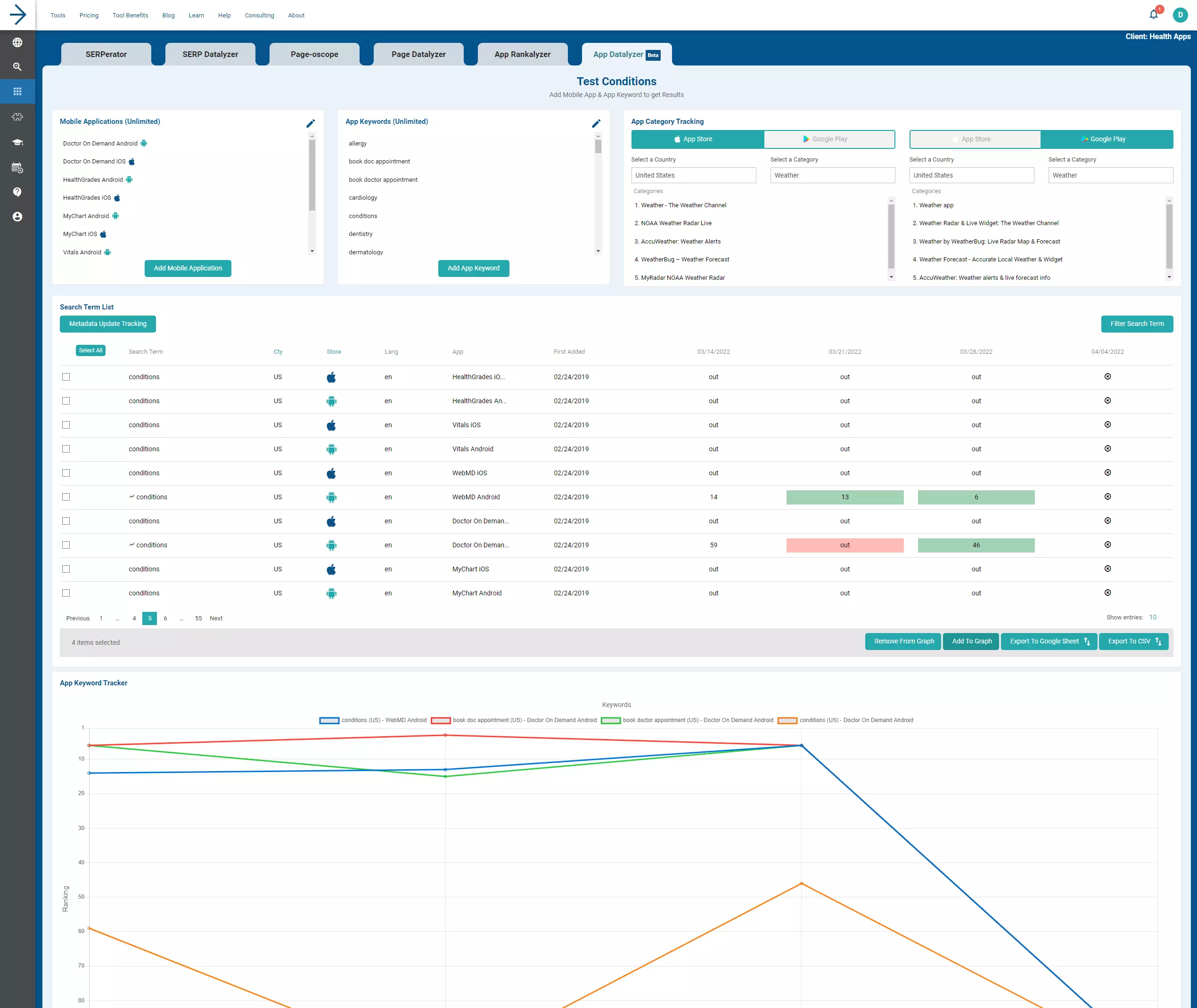 The MobileMoxie App Rankalyzer is an ASO tool like none-other! It lets you compare and track Google AppPack rankings in Android and iOS devices on a daily, weekly, or monthly basis; This way, you know more about how your app looks in Google, and how much traffic and visibility you can get there before people even get to the app stores. Beyond that, we make it easy for you to track keyword rankings (ASO rankings) in Google Play and the iOS App Store. Set the Ranklayzer to track your app, or the app of a competitor, in any country and language. The tool provides insights that will help you fine-tune app metadata and keyword targeting to out-rank competition and increase downloads.
The big difference in our ASO tools is the granularity with which you can parse and sort your app ranking data. You can look at rankings in all countries at once, or just one at a time; all languages at once, or just one at a time; all apps you track, or just one at a time. This Is critical app intelligence that will help you know if how wide-spread changes in app rankings are, to determine if they are related to a change that you made, a change that your competitor made, or a change that the app store made, in relation to their search algorithm. You can take this further to see if all keywords phrases that include a core phrase have changed rankings, or just a few, which can help you know how to react – especially if you need to fix a loss in rankings. We also automatically record all changes to your app metadata and store things over time, so if you need to go back into history, and see when something changed, or what it was – we got'cha!
Join the teams that trust MobileMoxie for marketing software and consulting.​