Try the MobileMoxie Page-oscope without logging in...
You can use it for free 3 times per day.
Learn how to use the MobileMoxie Page-oscope to Check Mobile Landing Pages for SEO & PPC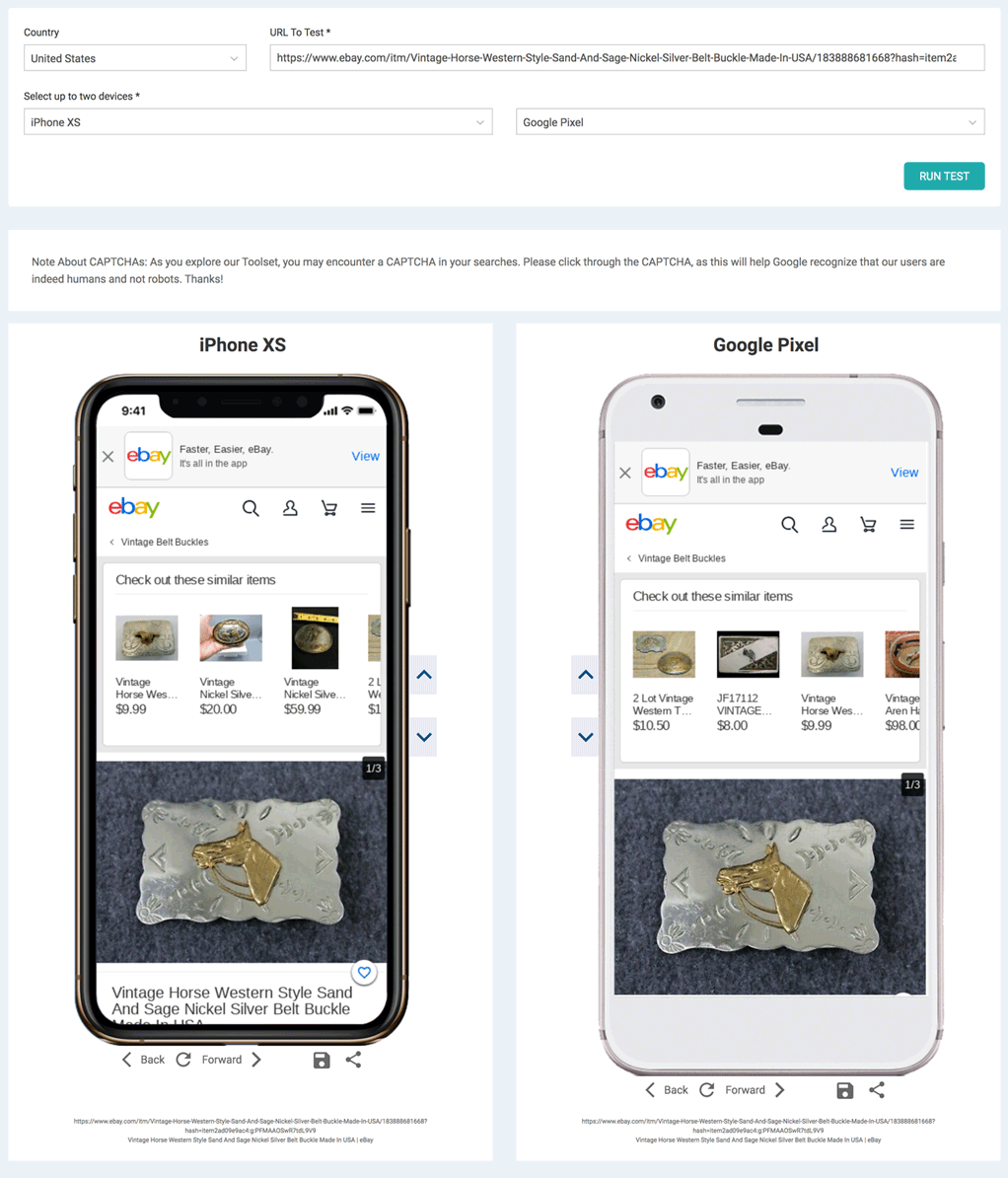 TEST MOBILE LANDING PAGES ON MORE THAN 50 IOS & ANDROID DEVICES
Emulate your mobile landing pages in real time across all our mobile devices. This is great for catching problems caused by serving Responsive Design, mobile-friendly pages on different screen sizes. Easily change between devices speeding up the time it takes to validate your site updates during development without having to rely on complex emulators or browser plugins.
COUNTRY-AWARE LANDING PAGE TESTING
The Page-oscope is country specific landing page tool - It's perfect for testing landing pages in highly regulated international businesses. It allows you to validate that the appropriate geo-redirects are in place for honoring country-specific rights restrictions, laws and industry-specific regulations.
PREVIEW MOBILE CALLS TO ACTION AND CONVERSION FUNNELS
Getting visitors to convert on a mobile device can be a bit more challenging. Preview and optimize critical conversion pages (CRO) and test calls to action for proper functionality. Evaluate brand experience and user experience (UX) in different conversion funnels to maximize the value that you are getting from your mobile traffic.
Ready to get started?
You can use our SERPerator and our Page-oscope for 7 days free.
Register now and get immediate access!