Consultants at MobileMoxie travel around the world to help evangelize the Best Practices for top-notch digital and mobile marketing.
Cindy Krum is a sought-after keynote speaker and panelist who brings energy and enthusiasm to any stage.
She regularly participates in top digital marketing events to bring deep mobile knowledge and understanding to technical and marketing professionals, but also loves to talk to groups outside of the marketing niche, to help bring a better understanding of mobile marketing to a larger audience.
Whether you are looking for a prepared keynote, an off-the cuff live discussion or a knowledgeable panelist, when the topic is digital and mobile marketing, MobileMoxie can explain and entertain!
Check out some of our past presentations here: https://www.slideshare.net/MobileMoxie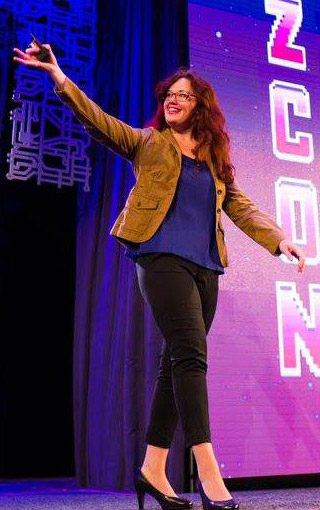 ---
Grow traffic and increase revenue from your mobile websites and apps with expert advice from MobileMoxie.
From audits to long-term consulting, MobileMoxie CEO and Founder, Cindy Krum, will design a custom consulting package to fit your company's needs and goals. If you're not sure where to begin, we'll audit your mobile site or app to find growth opportunities that will drive business. If you need ongoing advice, we'll set up weekly calls to keep your company on track for mobile success. If you've identified specific areas that need expert attention, MobileMoxie can help implement proven strategies to improve your bottom line.
No matter the task, MobileMoxie is here to help your business succeed on mobile. Send us a message to get started!
search
Mobile and Traditional Search Engine Optimization
devices
Responsive Design & Adaptive Design Mobile SEO
web
Single-Page Mobile Architecture Websites
smartphone
Mobile Website Migrations & Redesigns
apps
App Store Optimization
school
Corporate SEO Training
assignment
Mobile Website Auditing
trending_up
Mobile Marketing Strategy
MobileMoxie has provided mobile marketing assistance for many great companies like yours!