Easily check your rankings & appearance in searches on a variety of mobile devices in different geographic locations to optimize your appearance in mobile search results.
Review your rankings at suburb / zipcode level giving you fantastic local insights.
Try Our Search Simulator without logging in...
You can use it for free three times.
Thanks for trying our Search Simulator
You have used all three of your free Simulations.
If you like to continue using our Search Simulator, please register now to get immediate access.
Get ideas about how this tool can help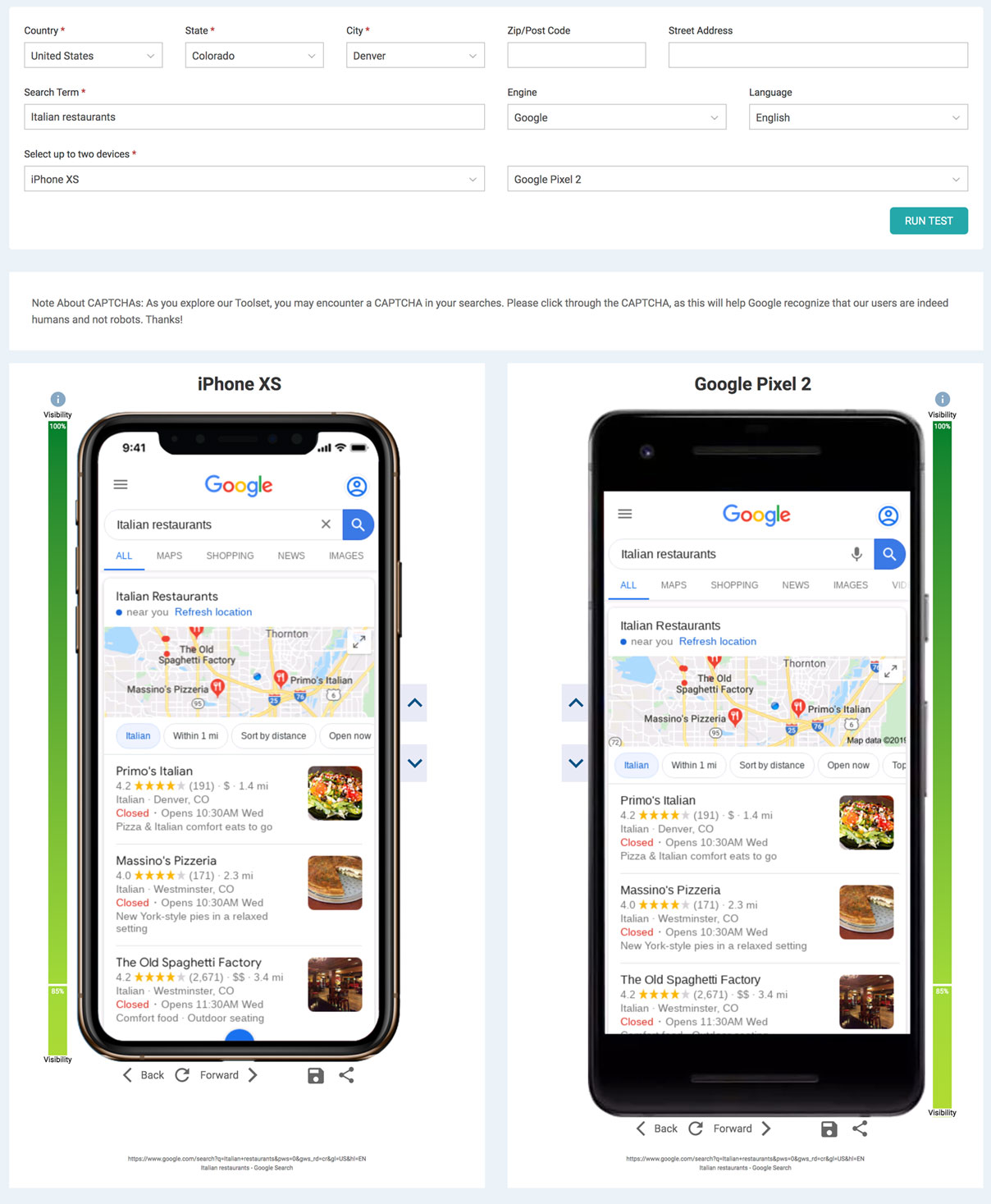 View search term results by device
Easily see individual search terms on different devices.
See search results in specific locations
View by device in international, regional, city and zipcode / suburb locations as well as by search engine and language.
More than 18 up to date mobile devices
We are always updating our devices lists in both iOS and Android
See Page variations by location
Scroll through search engine result pages to see individual page variations as they appear in that location.
Ready to get started?
You can use our Search Simulator and our Device Emulator for 7 days free.
Register now and get immediate access!