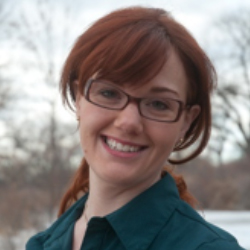 Cindy Krum
Cindy Krum is the CEO and Founder of MobileMoxie, where she has been doing mobile marketing long before the iPhone even existed (you remember WAP browsers, right?). Known for her unmistakable firey red hair and technical expertise, Cindy is a thought leader in the search industry and the author of Mobile Marketing: Finding Your Customers No Matter Where They Are, which gets 4.5 stars on Amazon. When she's not traveling to conferences around the world or advising clients on mobile SEO, responsive design, mobile site migrations, and site-speed optimization, Cindy can be curled up on a couch with her cats and a good audio book!
Supported Charity
Planned Parenthood
"Because women make up more than 50% of the population, and they deserve access to great health care!"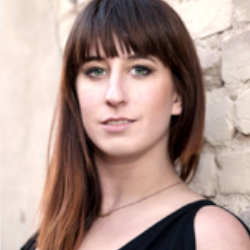 Emily Grossman
Emily Grossman is a Mobile Marketing Specialist at MobileMoxie, where she specializes in app launch strategies, including app store search optimization (ASO). MobileMoxie's resident Francophile, Emily also writes about "all things French" for a small French lifestyle blog and has yet to refuse a cheese plate or good glass of wine. Formerly, Emily was one of the original employees at Double Encore, Inc, one of the first mobile application development agencies that was acquired by WPP's POSSIBLE in 2014.
Supported Charity
App Camp for Girls
"Because gender equality in software engineering starts with engaging underserved groups in our youngest generations."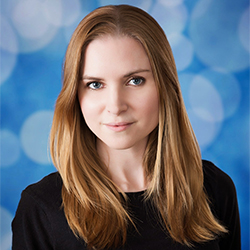 Kathryn Hillis
Kathryn Hillis is a Mobile Marketing Specialist. Before joining MobileMoxie, she specialized in technical and local search engine optimization at Keyphraseology, a digital marketing consultancy. Outside of work, she likes to dabble in foreign languages (she studied a few back at university), get immersed in good stories, and punctuate her day with cups of hot tea. You can also often find her doing strength training and yoga.
Supported Charity
American Refugee Committee
"Because they help refugees rebuild their lives."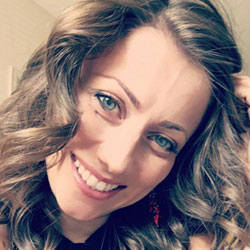 Denica Nyagolova
Denica, known as Dee is MobileMoxie's Master of Operations. Before MobileMoxie, she managed a culinary TV channel in her home country Bulgaria. She moved to Colorado to pursue a Master's Degree in Communications, which led her to mobile marketing as her new path. When she is not working or on the slopes, she is highly likely exploring new cultures through cooking or traveling.
Supported Charity
Big City Mountaineers
"Because Colorado kids deserve to know somebody believes in their future!"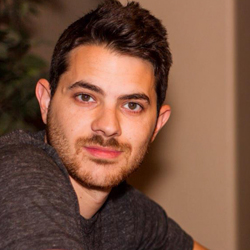 Roger Johnston
Roger Johnston is a Designer, Developer, and craft beer nerd with over 15 years of experience in the digital realm. Roger's wealth of knowledge includes web design, web development, mobile strategy, brand development, new concept development, digital marketing, and the lyrics to every Fall Out Boy song. Between playing with his two kids and cruising around in his classic 1970 Chevy Chevelle, Roger has built robust back end CMS solutions for national and international franchise organizations, social media compliance tools to track and gauge brand compliance for multi-unit operations, and complete web solutions for fortune 500 companies.
Supported Charity
Jeff Gordon Children's Foundation
"Because battling cancer is brutal, and not a good way to spend a childhood."