Webinar: Trusting The Compass – Comparing Real Google Mobile SERPs with Google Search Console
November 21, 2019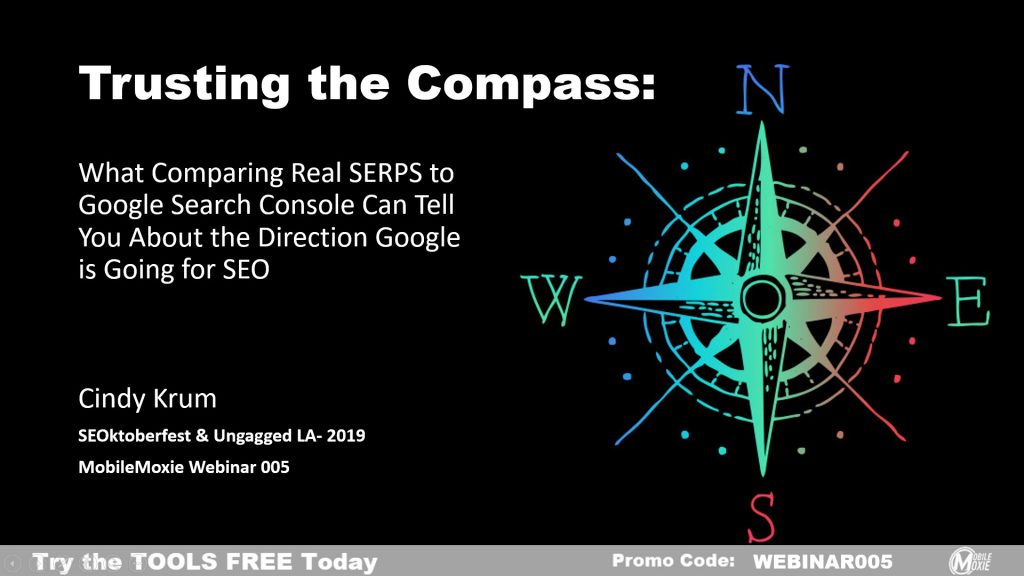 Many things are changing with Google, and we can feel 'lost' on how or where to focus SEO strategy. Now that Google is including more and more Google-assets and hosted inclusions in the search results, often above the first organic ranking position, ranking number one in organic results, or lower, is not what it used to be, and not sending as much traffic as it used to send. Most SEO's forget that their analytics programs are glossing over many details that may not be representative of real searches, but instead, aggregates of many different changing factors. This includes things like location, handset size, OS and language – which can also change how a search result looks, and what is clicked on. The image below shows a sneak preview of the slides covered in this talk.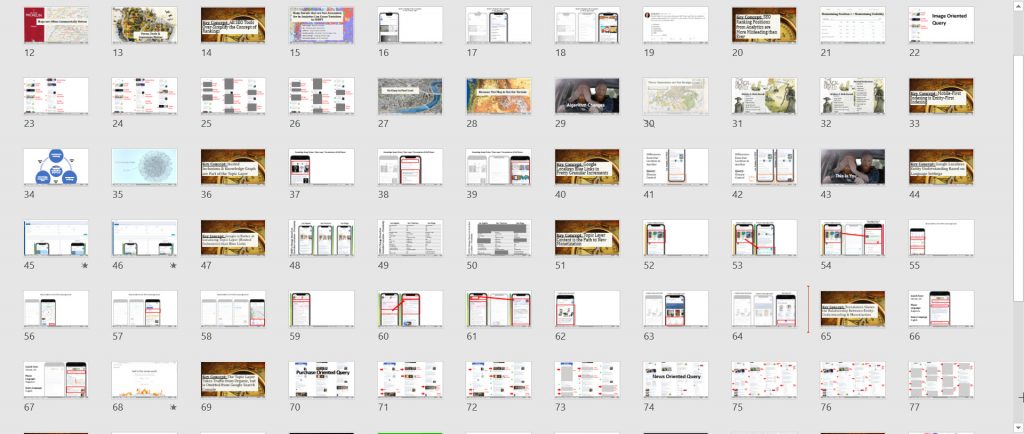 The webinar below is a longer version of that talk, with similar slides, but going into a bit more detail. Watching this talk is a great way to get an idea for what kind of ideas and thoughts are discussed at some of the embargoed SEO conferences. Since the target of these SEO conferences are more advanced and technical SEOs, the talk is less of a 'how to' and more of a 'something to think about' talk. The most important thing that a watcher should take away from the talk is this: You should be testing your most important keywords on real phones, that are actually passing all the relevant settings that a real, potential user would pass, to know where to focus their SEO efforts, or whether other efforts like PPC, news results or other types of digital marketing efforts might be more likely to drive success.
At the end of the webinar, we give a promo code so that you can check out the MobileMoxie toolset that is featured in many of the examples and stories. That promo code is: WEBINAR005 (The '005' in the promo code is numeric – 'zero, zero, five'), and use it when you register or just check out the free versions of the tools: the SERPerator, for checking local, mobile search results anywhere in the world (basically a Google SERP test), the Page-oscope, (basically a mobile simulator), for checking how pages to load or redirect on different phones and in different countries. It is not mentioned in this talk, but we also have a tool called the App Rankalyzer, which is for tracking keyword rankings for your apps in Google Play and the Apple App Store.
An example search from Tokyo for 'what to do near me' is included below, in an example taken from the free version of our Google Rank Checker (the SERPerator):

The image below shows how you can do searches like this on a larger scale, and compare local results with data that you are getting from Google Search Console, Google Analytics and other data sources.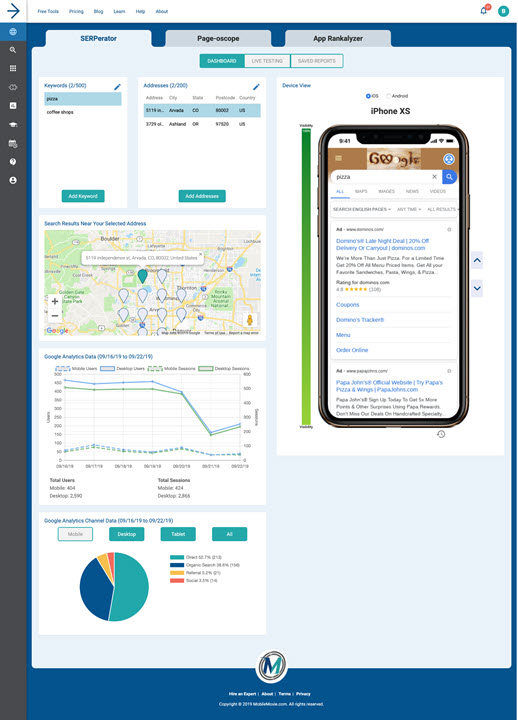 Please let us know what you think, and how all these changes are impacting you and your SEO efforts, and if you like this webinar, please let us know in the YouTube comments!