MobileMoxie Gives Back: 2017 Charitable Contribution Plan
January 14, 2017
By: Cindy Krum
MobileMoxie has been deeply committed to the digital marketing community since its inception in 2008, offering advice and training in the form of articles, interviews and presentations. We love you guys, and really want you to know it!
What you might not realize is that we also care deeply about the larger world, and many team members regularly volunteer, participate in community projects, and are politically involved and engaged.  As a company, we have occasionally contributed to important causes and community groups, such as Wil Reynolds night in the cold for Covenant House in Philadelphia, Girls Who Code, The Girl Scouts of America, The American Transplant Foundation and KIVA, but this year, we decided to make some changes to our charitable donations. Our goal was to make a more formal plan to make sure we support causes that the team cares about in a more consistent way. We also really wanted get the whole team involved, and I am excited to tell you what we did!
There are so many important causes out there, it can be hard to choose which ones to support. We want to support them all! So we decided to let each team member choose. In 2017, MobileMoxie will be donating $20 per month to whatever charity each person chooses. Since we are currently a team of six, that works out to $120 per month, and $1,440 or more, per year.
If you want to know more about the MobileMoxie team, and what we really care about, other than mobile marketing, here are some details about the charities everyone chose, and why we chose them:
K
athryn Hillis
Mobile Marketing Specialist
Charity: The American Refugee Committee
The American Refugee Committee provides humanitarian aid and disaster relief to populations who have been forced to flee their homes for safety. Natural disasters and governmental incursions are outside of our control, and the victims of these tragedies become displaced. The harsh realities of a refugee are unimaginable for most of us. Often forced to flee with only what they can carry, refugees are in dire need of basic support and assistance just to make their existence sustainable until more permanent options become available. Kathryn says that she cares deeply about the work of this charity fighting the impact of widespread tragedy"because they help refugees rebuild their lives."
Emily Grossman
Director of App Strategy
Charity: App Camp for Girls
In 2017, the CNN ranked 'Mobile App Developer' as #1 in an evaluation of the top 100 careers with big growth, great pay and satisfying work. Unfortunately, women and girls still face a substantial but subtle uphill battle to get equal access and encouragement in STEM curriculum, extra curricular activities and training. App Camp for Girls provides fun educational week-long summer camps for girls of all ages in an encouraging supportive environment. They offer classes at minimal cost, and also provide a variety of scholarships and assistance, so girls of all economic backgrounds can be empowered with this important technical skill-set, that will help build their confidence, and broaden their horizons and career potential.  Emily says she chose to help App Camp for Girls "because gender equality in software engineering starts with engaging undeserved groups in our youngest generations."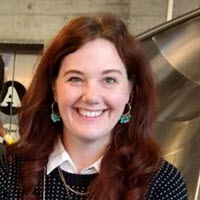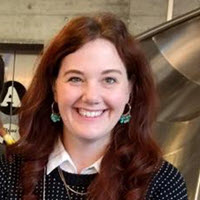 Cindy Krum
CEO & Founder
Charity: Planned Parenthood & ACLU
Planned Parenthood provides a variety of critical healthcare services for women throughout the United States. In addition to helping with family planning, birth control, prenatal and postnatal concerns, they provide cancer screenings, STD treatment and other important medical assistance for women in need. Women's health needs are historically and systemically de-prioritized and stigmatized, but Planned Parenthood helps women of all ages and income levels get the medical services that they need. Cindy says she picked this charity "because women make up more than 50% of the population, and they deserve access to great health care!" Cindy is also contributing to the American Civil Liberties Union. The ACLU is dedicated to helping protect the civil rights of Americans, and providing legal defense in cases where American's need protection from governmental intrusion. Cindy believes strongly that in a time when the United States is so politically divided, the vital work of the ACLU could be even more consequential than ever.
Roger Jo
hnston
Lead Developer
Charity: Jeff Gordon's Children's Foundation
Jeff Gordon is an amazing Four-time NASCAR Cup Series champion who is dedicated to improve the outlook for kids with cancer. Reports show that only 4% of the National Cancer Institute's budget is focused specifically on pediatric cancer, so The Jeff Gordon Children's Foundation is dedicated to researching to find cures and treatments for 112 types of pediatric cancer. They also help families with access to care and patient support, both in the US and in resource-constrained countries like Rwanda, where the foundation partnered with other groups to opened the first cancer hospital in the country's history. Roger says he chose this charity "because battling cancer is brutal, and not a good way to spend a childhood."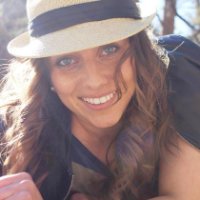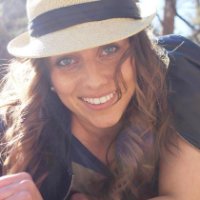 Denica Nyagolova
Business Manager
Charity: Big City Mountaineers 
Big City Mountaineers is a group that connects mentors with teens, and allows them to connect in the wilderness, hiking, climbing and camping to stretch the kids mental and physical boundaries, while building character and practical skills. Wilderness mentoring has proven to be an incredibly effective way to guide troubled and at-risk youth towards personal responsibility, self-awareness, cooperation, leadership and empathy. 'D' picked this charity "because Colorado kids deserve to know somebody believes in their future!"
We may also setup future opportunities and internal team incentives that generate additional benefits to the charities – that is all still TBD. While there will probably be more ad hoc charity contributions throughout the year, these are the ones that MobileMoxie will send regular, monthly donations. We hope that you or your company will also consider donating to one or more of these charities, and if you have other charities that you would like us to know about, please email us at info@mobilemoxie.com. MobileMoxie wishes you a happy, healthy and prosperous 2017!   
We'd love to hear from you. Find MobileMoxie on Twitter and Facebook!