The API is available in two modes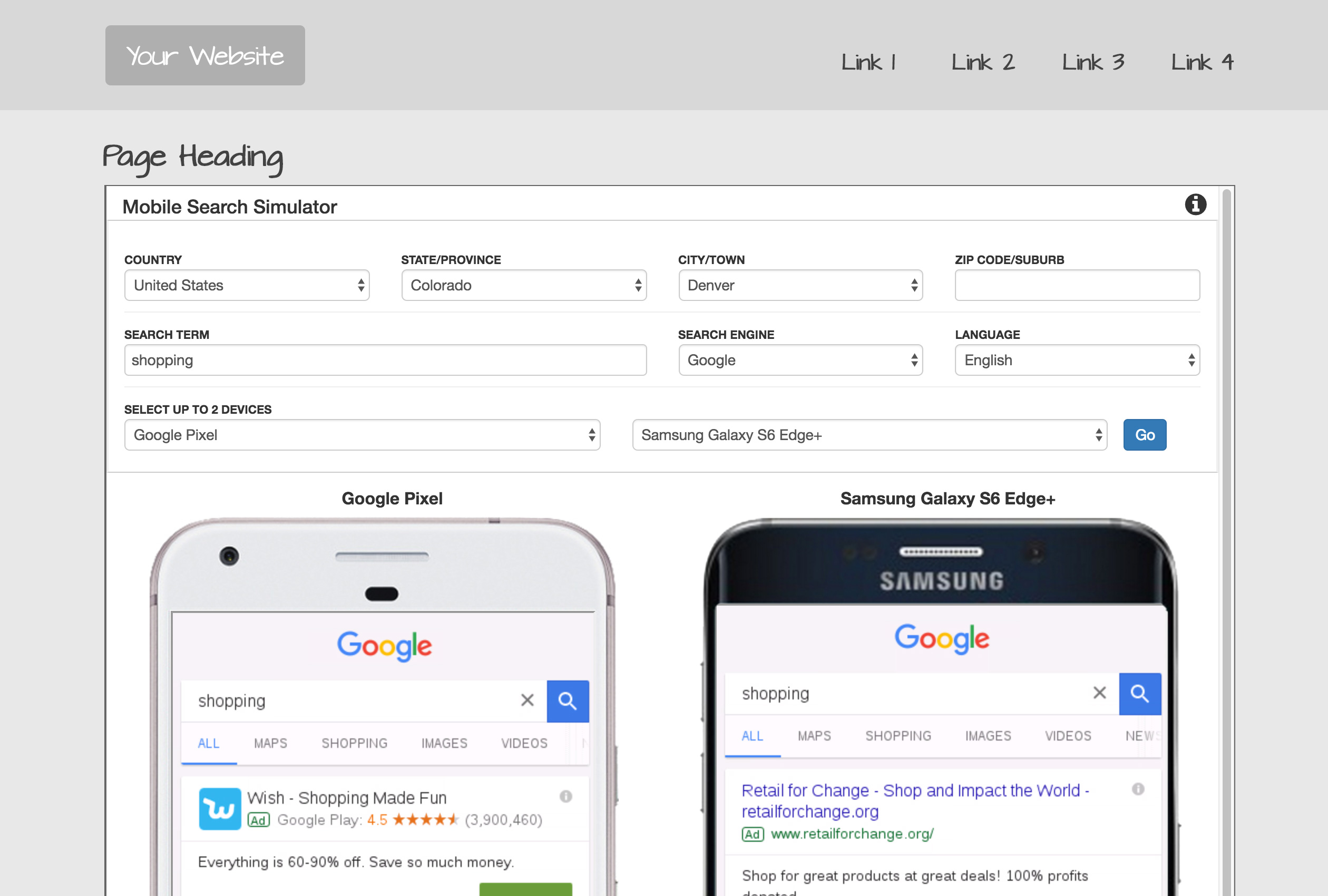 Full Size Configuration
Best For: Corporate Dashboards & Internal Systems
JavaScript code only
Embeds an iframe into the page including the full tool with all options.
If you choose the Full Size Configuration:
You only need to add the JavaScript code to a page with in your software/dashboard and the tool will display automatically for use.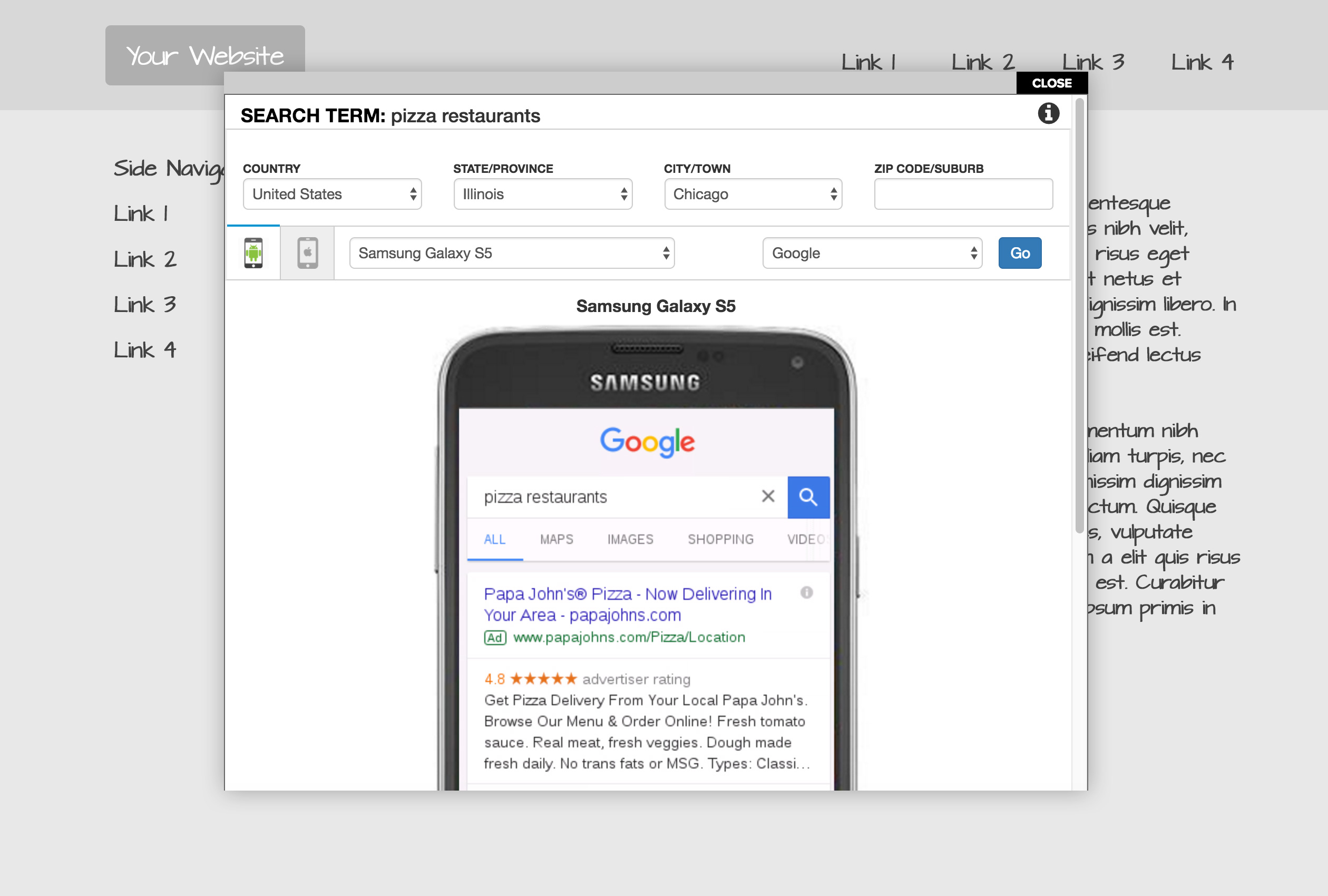 Icon Configuration
Best For: Applications and SaaS Tools
JavaScript + variables
Add to pages where users are displayed inline icon/s next to related information (e.g. keyword phrase or url).
If you choose Icon mode:
You will need to add some variable data to the JavaScript within your system.
Your code will need to dynamically insert the relevant variable into the JavaScript as the page is loaded.
This displays a mobile icon in that position on your report.
When a user clicks the mobile icon a modal window appears with the results automatically loaded for those variables. E.g. keyword phrase or URL.
---
The SERPerator API provides access to our SERPerator for use in your software or enterprise tools. Easily review the appearance and rankings of your mobile search results in different geographic locations on a variety of mobile devices.
In-House SEOs
Embed our emulators and simulators in your company's internal dashboards & systems for easy access.
SEO Tool Providers
Integrate the mobile API into your existing toolset to provide your users with mobile SEO feedback immediately.
SEO Consultants
Enhance your agency's proprietary technology, internal reporting utilities and dashboards.
Corporate Marketing Managers
Give your team access to view and monitor your mobile search optimization results across many locations.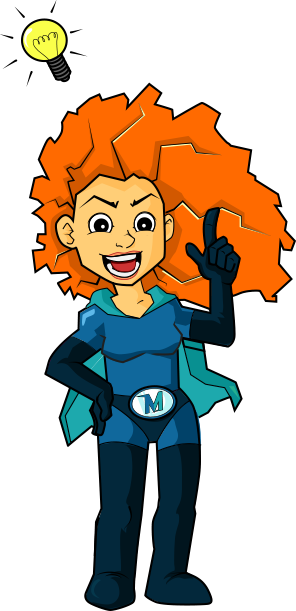 ---
Ready to get started?
You can use our SERPerator, Page-oscope and our APIs for 7 days free.
Register now and get immediate access!
---